Why is it good to belong to a church?
In a church you are given the right and privilege to focus on what is important: worshipping the Lord. The ambience and stillness the church provides is unbeatable and hard to find anywhere else. It's a place you can run to when you are feeling low or depressed or you need some encouragement. And you don't have to be around people to find what you need; you just need to feel the presence of the Lord – and all will be better.
Your faith grows stronger once you belong to a church because you become invested in its goals, services, and people. You'll feel an urgency to read the Bible, talk to members, volunteer your time, and relish the friendships you make. All these are designed to help you become stronger as a Christian – being with the people who are ready to support and encourage your spiritual journey.
A church will help you face your problems. You will become courageous. Any discouragement or sadness you face is easier with a church family. You'll begin to understand that being a Christian means learning to lean on others and allowing others to lean on you.
Being in a church family will steer you in the right direction. If you are unsure of what God wants for you, the church family can help you discover your purpose. There are less chances of straying away if you stay connected with your church family.
A church is a home, so you'll enjoy the sense of belonging which is very real.  Don't you feel at home when you are in your church? This is how it should be whether there are 100 people, or fifteen or if you're sitting alone in prayer. This is where you find peace, love, and worthy relationships.
Joining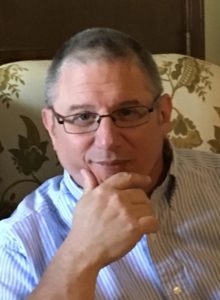 If you've been visiting The Ridge and you feel it's now time to think about joining, then it's time to sit down with Pastor Anchul.  Give him a call, tell him what's on your heart.  Set a time when you can meet   and discuss your questions about joining.  He'll walk you through everything you need to know and work with you to fill your needs. Together you'll reach decisions, think more clearly, and begin a journey that will forever change your life.
The Ridge is a Community Church offering two services every Sunday. 
A larger Traditional Service at 9:00 am and a smaller Contemporary
Service at 10:30 am.  Communion is served the first Sunday at both.
The Bible clearly shows us that the "church" is a body of believers, not a structure or building.  The church (body of believers) is very important to the life of a Christian and choosing a church is one of the most important decisions that one can make. Your church, once you choose one, in many ways will help to shape who you are and your relationship with God.  The verse found in Hebrews 10:25 says "Let us not give up meeting together … but let us encourage one another" emphasizes the fact that followers of Jesus must regularly meet together. 
So where do I begin?  How do I choose?
Visit the church and attend a worship service. 
The only way to know if you feel like you belong to an individual church is to attend a few services.  Just because you visit does not mean you have any responsibility to that church.  The most important thing is you feel a sense of belonging and feel the church can lift your faith.  If you don't feel that way because of the church, the ministry, or the congregation, then try going to a different church and continue looking.  Here's a few ideas about what might be important to you when choosing a church.  Keep in mind that your number one resource for every decision in life is to turn to God. Pray and look to God for wisdom. 
Building a bond with your church.